About Us
Lopez Tree Service is a family owned and operated business that has been servicing the Greater Los Angeles Area and San Gabriel Valley for over 23 years. Lopez provides year round service to residential and commercial customers. We specialize in the trimming and shaping of trees and shrubs, as well as the removal of trees, shrubs and stumps. To provide you, our valued customer, with the best possible service, we remain abreast of the latest changes and innovations affecting the professional arborist.
Lopez Tree Service is a highly dependable and respectable company that offers free estimates, fair prices, and friendly service. We also bring professionalism, skilled workers, and excellent customer satisfaction to the tree service industry. Our 24-hour responsive service insures that we are only a phone call away, should an emergency arise. If a tree has fallen on a roof or car or seems like it might be an imminent hazard, please call us immediately and a staff member will get back with you promptly. We are very flexible and are more than willing to work with you to try to meet your needs.
Professional Affiliations
Tree Care Industry Association (TCIA)
The TCIA develops safety and education programs, standards of tree care practice, and management information for arboriculture firms around the world.
International Society of Arboriculture (ISA)
The ISA has served the tree care industry for over eighty years as a scientific and educational organization.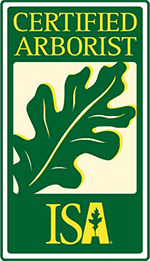 Licensed, Bonded and Insured
CA Contractors License #997458
Certified Arborist #WE-9217A